Skip to Content
New Jersey Slip and Fall Lawyer
Property owners are obligated by law to provide safe conditions for visitors. When they do not, and someone is injured as a result, the injured person may be able to file a claim for compensation for medical bills, pain and suffering, lost wages and other costs. These are referred to as premises liability claims, and they commonly involve slip-and-fall accidents.
At Schreyer Law Firm LLC in New Jersey, we use more than 40 years of experience to get compensation for people who are injured in slip-and-fall accidents. If you or a loved one has been injured as the result of a property owner's negligence, let us help.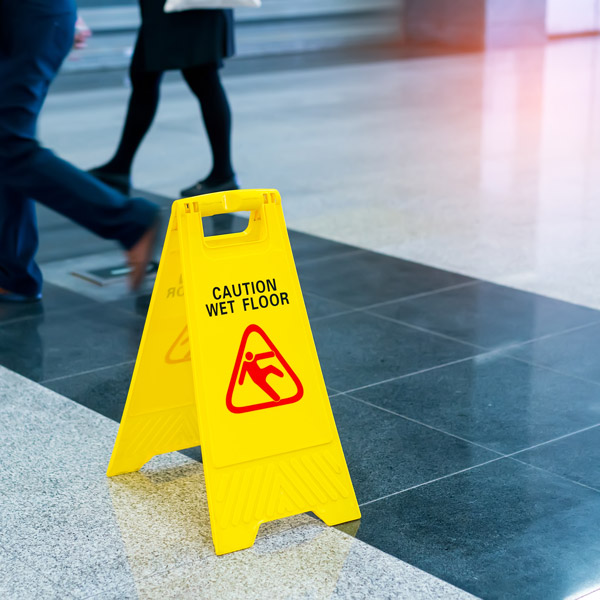 Immediate Action Is Necessary
Slip-and-fall accidents can take place at grocery stores, restaurants, bars, parking lots and other commercial properties. They can result in serious injuries, including back or neck injuries, and head or brain trauma.
Whatever the severity of the injuries, it is important to contact an attorney right away. The law requires many slip-and-fall claims be filed within a limited time period. Waiting to consult a lawyer means you might miss the deadline. Equally important, delaying gives the property owner time to fix the defect, eliminating evidence.
The Importance of Experts
To build a strong case in a slip-and-fall or trip-and-fall accident, we frequently consult with experts. A specialist can determine whether there were code violations and if the property owner had knowledge of the property defect. Information from experts, as well as photos and witness statements obtained during an investigation, often convince an insurance company to make a fair settlement. Seeing how well prepared we are, insurance companies often decide to avoid a trial, which they might likely lose.
No Fee Unless Your Case Is a Success
Slip-and-fall accident cases are handled on a contingency basis. This means you are not obligated to pay us unless we succeed in getting compensation for you.
If you or a loved one has been involved in a slip and fall accident of any type, you can benefit from our experience. For more information about how New Jersey slip-and-fall attorney Walter K. Schreyer and our outstanding staff can help, contact us.
Contact Us Today For Your Free Consultation