Skip to Content
New DWI LAW in NJ (Effective December 2, 2019)
The new law for DWI cases as 12/2/2019 allows for interlock installation option to avoid suspension of license. Attached to steering wheel of car. The car won't start without blowing into alco-test machine. Option is best for first time offenders if they need their motor vehicle.
Proof of installation to municipal court required, and you must go to NJ DMV to obtain restricted license that has an icon on it.
You can only drive the car with the MV device installed. You must blow into the machine, and obtain a reading of less than .05% for the MV to start. Installation must be done by a NJ DMV certified facility.
Interlock device records all breath samples if your reading is above .05%, and it is reported to the municipal court.
Aggressive DUI & DWI Defense for All of New Jersey
Everyone makes mistakes. Every year, millions of people misjudge the amount of alcohol they consume and decide to drive while intoxicated. Driving while intoxicated is a serious charge and having qualified legal advice and representation is essential to protecting your rights. Police officers also make mistakes when administering Breathalyzer tests or when placing drivers under arrest. It's a DWI attorney's job to analyze the circumstances of a DWI arrest and make sure that the rights of the accused weren't violated.
If you are looking for an attorney who handles cases involving DUI and DWI near Westwood, NJ, contact Schreyer Law Firm LLC. We have more than 40 years of experience working with DUI/DWI defense, and we always fight hard for our clients.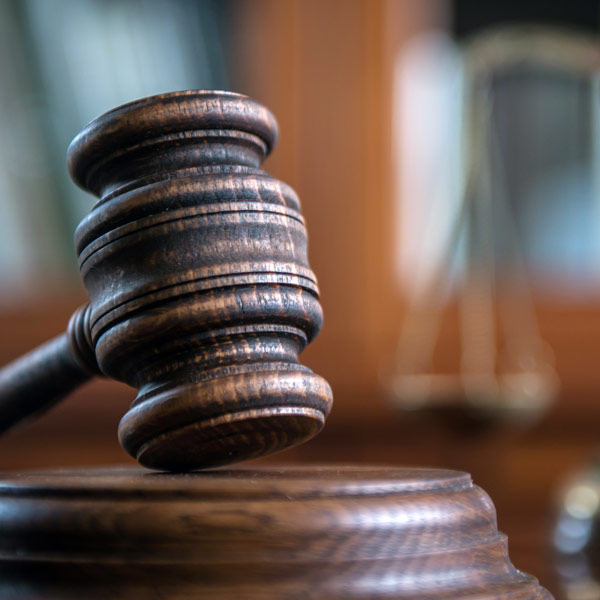 We Will Aggressively Fight Your DUI or DWI Charge
Whether you are a 1st, 2nd or 3rd time offender we can help. Call now to schedule your free consultation to learn how we can help you avoid fines, loss of your license and jail time.
"I would highly recommend. Reliable and effective representation. Definitely achieved the results I needed in my DWI case." – Graig E.
DUI/DWI Charges in New Jersey
If you miscalculate the amount of alcohol you have consumed before driving you could easily find yourself in a difficult and stressful legal situation. You can be charged with driving under the influence or driving while intoxicated in New Jersey if you are found operating a motor vehicle while your BAC is .08 percent or higher. If you are a commercial driver you can be charged if your BAC is .04 percent or higher. For drivers under the age of 21, the limit is a BAC of .02 percent. If you are found guilty of a DUI or DWI you may face jail time, heavy fines, suspension of your driver's license, and other penalties. If you are found driving while your license has been suspended, you will face additional jail time and fees.
Potential Penalties
The severity of DUI penalties depends on a number of factors, including the driver's BAC, whether an accident occurred, and whether it was a repeat offense.
Suspended License: Depending on the circumstances, the driver's license may be suspended for three to ten months after the first offense. In some cases, a conviction may result in a revoked license.
Fines: A driver's first DUI conviction usually comes with a fine of $250 to $500. Fines for repeat offenses are often well over $1000.
Jail Time: A jail sentence of up to 30 days is common for New Jersey drivers convicted of DWI. A driver may receive a jail sentence of up to 180 days if convicted a third time.
Community Service
New Jersey DUI Laws
New Jersey has stiff DUI laws—still, some circumstances have been known to expose the gray areas of the law. It's important for all New Jersey drivers to understand the laws surrounding DUIs in the state.
Implied Consent: Just by driving on New Jersey roads, you give implied consent to BAC chemical testing. If you refuse the test, you will receive a fine and have your license automatically suspended.
Legal Limit: The legal limit in New Jersey is a blood alcohol concentration (BAC) of .08%. Commercial drivers cannot have a BAC of more than .04%.
DWI and Minors: A driver under the age of 21 will be charged with DWI/DUI if his BAC is .02% or greater.
Implied Consent Laws in New Jersey
The state of New Jersey has an implied consent law which means that you are obliged to submit to a test of your blood alcohol content (BAC) when asked by a police officer who has probable cause to believe that you are driving under the influence of alcohol. This consent is considered to be automatically given by anyone who is driving on a roadway in New Jersey.
Contrary to what many people assume, an officer cannot force you to take the test. However, refusing the test means that you will be fined and have your driver's privileges suspended.
A first offense refusal carries an automatic driver's license suspension of 7 months. A second offense refusal carries an automatic license suspension of 2 years. A third offense refusal carries an automatic license suspension of 10 years.
Benefits of Hiring a DWI Attorney
If you have been charged with a DUI or DWI, it's essential that you speak with an experienced DUI lawyer as soon as possible. An experienced New Jersey attorney can help you fight your DWI/DUI charges and increase your chances of getting your charges dropped. No matter how formidable the case against you, a DUI lawyer can help.
Even if there's little doubt regarding your guilt, a skilled lawyer can negotiate a fair plea deal and reduce your penalties. If you hire Walter K. Schreyer to represent you, he will investigate the circumstances of your arrest and build a compelling argument on your behalf. The earlier you contact Schreyer Law Firm LLC the sooner we can get to work on your case.
Call now for your free case evaluation.
Contact Us Today For Your Free Consultation